Contact Us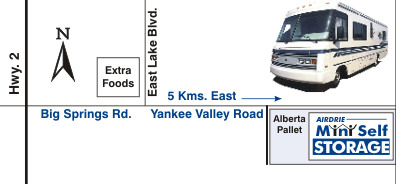 If you would like to contact us or book a storage space with us, please fill out the form below. We will get back to you as soon as possible. Your business is extremely important to us!
Location

Mailing Address

Phone

Fax

5 Kms. East of Airdrie on Yankee Valley Road next to Airdrie Airport.

#290231
Township Rd. 270

Box 10159
Airdrie, AB
T4A 0H5

403-948-2744

403-948-2232

Fill out the form below and we'll get back to you right away!
* Required